About Restaurant Service
For a memorable meal the quality of the service is something that guests often remember as much as the food and drink served.
That means that restaurant servers must show extensive knowledge of all types of cuisine and dishes, especially the ingredients and cooking style of the dishes on an a la carte menu. They will need to know and understand the methods of preparation and serving, along with the tools used.
Regardless of whether it is a self-service cafeteria or a five star hotel restaurant good manners, a smart appearance, and impeccable personal hygiene are equally essential
The Challenge
Competitors are required to:
Present and maintain a professional image throughout the competition
Identify a range of liqueurs, wines and spirits
Prepare and serve a range of coffees
Prepare and serve non-alcoholic beverages
Mix and serve alcoholic beverages
Dress and set up tables for different dining styles
Provide restaurant service for different dining styles including table boxing, napkin folding and mise-en-place
Perform table-side service
For Scope of Competition, click here.
For Technical Description, click here.
Our Experts
Chief Expert
Mr Kung Teong Wah
General Manager
Copthorne Kings Hotel Singapore
Deputy Chief Expert
Mr Alvin Neo
Sommelier
Marina Bay Sands Pte Ltd
Secretary
Ms Lam Shu Ci
Assistant Manager
School of Engineering
Republic Polytechnic
Ex-Officio
Mr Fu Chuan Chong
Deputy Director
School of Hospitality
Republic Polytechnic
View all experts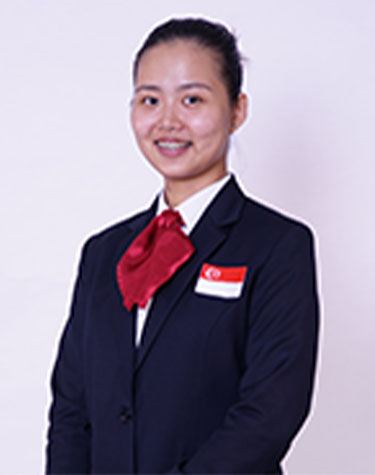 Vanesia Erico Tan Yi Jun
Vanesia's interest in Restaurant Service grew when she learnt the art of serving. Through the Worldskills competition, she was able to overcome her fear of public speaking, able to execute her skills and able to personalise a dining experience for guest.
WorldSkills Singapore 2020 Competitors
Check out the participants competing in Restaurant Service this WorldSkills Singapore 2020.
Find out more