About Beauty Therapy
Beauty Therapy work includes a variety of skills from nail and skin care to body massage and make-up expertise. Beauty therapists work in close contact with their clients and that relationship is at the heart of the job. In addition to demonstrating a wide range of beauty treatment the role also has a therapeutic element which can help the client's sense of well-being and self-esteem. The beauty business is subject to changes in styles and trends so it is important to keep in touch with the latest developments in the industry. A beauty therapist generally works in the commercial sector, in diverse environments, including large or small salons within leisure and health related organisations.
The Challenge
Competitors are required to provide:
Facial treatment
Body treatment
Hands, feet and nail treatments
Eye treatments
Make-up
Temporary hair removal
Our Experts
Chief Expert
Ms Jeannie Sim
Director
Premier International Spa Consultancy
Deputy Chief Expert
Ms Angelyn Lim
General Manager
Goldian Trading Pte Ltd
Secretary
Mrs Quek-Ho Mun Yee
Senior Curriculum Development Specialist/ Hospitality and
Tourism Curriculum
Curriculum and Educational Development Division
Institute of Technical Education
Ex-Officio
Mr Felix Foo Seng Heng
Deputy Director/Skills Development and Manager/Engineering
Services Curriculum
Curriculum & Educational Development Division
Institute of Technical Education
View all experts
WorldSkills Singapore 2020 Competitors
Check out the participants competing in the Beauty Therapy this WorldSkills Singapore 2020.
Find out more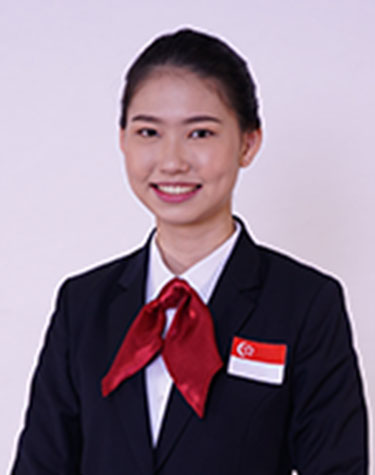 Vanessa Kow Chin Wen
Vanessa's journey in beauty therapy started when she developed an interest in nail art in Primary 6. Wanting to find out more, she went online to learn its basic techniques. She would then practise doing nail art for her mother and her mother's friends. A self-directed learner, Vanessa would constantly seek to pick up new knowledge in this field through online research.