About Electronics
Variety is the key to a successful career in electronics. Technicians and engineers are needed to operate specialist equipment in workplaces that will range from aerospace and the armed forces to the entertainment industry, robotics, education, health, and telecommunications. Technicians and engineers will need to understand detailed specifications and international quality standards and keep abreast of the latest developments in technology and the use of specialised tools. The electronics industry is very diverse and has evolved into several specialised areas and offer career opportunities such as in the assembly and wiring of electronic products; designing of prototype circuits to specifications and/or to solve specified technical problems; installation and commissioning of equipment including the provision of customer support; among others.
The Challenge
Competitors are required to:
Design and assemble an electronic project:

Design:

Design an electronics circuit to a given specification
Translate the design to printed circuit board for fabrication using commercial software

Assembly:

Assemble and test the fabricated printed circuit board (PCB) for the specified functionality
Integrate the assembled PCB into a mechanical assembly where necessary.

Design and complete an embedded software project using C programming language and STM32L0 series of microcontrollers:

Integrate the microcontroller with other electronic devices for a specified functionality

Test, locate and rectify faults in a given circuit.
Our Experts
Chief Expert
Mr Yee Khe Khum, Davizon
Executive Director
GBR Mechanico Pte Ltd
Deputy Chief Expert
Mr Chai Chee Hong
Manager
Active Precision
Secretary
Ms Lew Mei-Na
Curriculum Development Specialist/Manufacturing Services Curriculum
Curriculum & Educational Development Division
Institute of Technical Education
Ex-Officio
Mr Felix Foo Seng Heng
Deputy Director/Skills Development and Manager/Engineering Services Curriculum
Curriculum & Educational Development Division
Institute of Technical Education
View all experts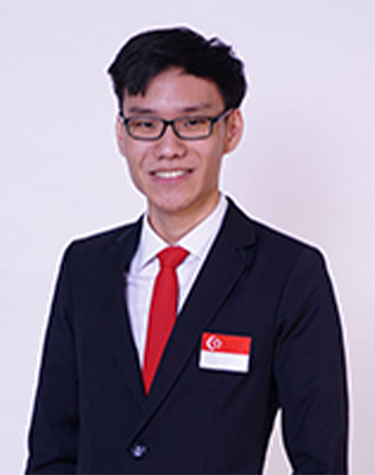 Manzel Joseph Seet
Manzel took part in WorldSkills because he finds the concept of a skills-focused competition intriguing. He describes his training as being "all-rounded and engaging" and is grateful to his coaches. He looks forward to ascertain his position in the international arena.