About Automobile Technology
Maintaining modern vehicles is a highly skilled occupation that requires a thorough understanding of how they work. Automobile technicians must be able to work quickly and efficiently without compromising the high standards expected by employers and customers. They must also keep up-to-date with technological advances as vehicles get increasingly complex. Automobile Technicians are likely to be employed in workshops closely associated with major vehicle manufacturers or in general vehicle garages and workshops where they may experience a wider range of light vehicles and use alternative equipment, parts, and materials.
The Challenge
Competitors are required to demonstrate competencies involving the
diagnosing, servicing and repairing of the following:
Engine management system
Engine mechanical
Steering, brake and suspension systems
Body electrical systems (include Hybrid vehicle)
Driveline.
Our Experts
Chief Expert
Mr Henry Liang
Managing Director
Autoforce Service Centre Pte Ltd
Deputy Chief Expert
Mr Tan Lai Peng
Head of Technical Training
Motor Image Enterprises Pte Ltd
Secretary
Mr Choy Peng Hoong
Head/Curriculum Planning/Engineering Services Curriculum
Curriculum & Educational Development Division Institute of Technical Education
Ex-Officio
Mr Felix Foo Seng Heng
Deputy Director/Skills Development and Covering
Manager/Engineering Services Curriculum
Curriculum & Educational Development Division
Institute of Technical Education
View all experts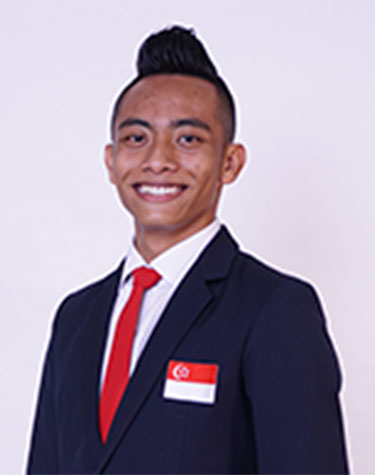 Abdul Syafiq B Abdullah
When Syafiq was a child, he developed a fascination with fast cars. Driven by the desire to explore the world of cars, he aspired to become a mechanic to build and fix cars. As a hands-on person, Syafiq enjoys the process of exploring and understanding the functions of different parts in a car.