About Rapid Transit Systems
Rapid transit system is a type of high-capacity, high-frequency public transport generally found in urban areas. Unlike buses, rapid transit systems are electric railways that operate on an exclusive right-of-way, which is often grade separated in tunnels or on elevated railways, stopping only between designated stations. The rapid transit system has undergone significant changes over the years, with increased speed and efficiency, it is a system that every urban planner will incorporate into their urban transport model.
The Challenge
Competitors are required to:
Possess technical skills and knowledge in electrical, mechanical and pneumatic installation
Undergo and complete a 7-day training programme, comprising rolling stock, traction power supply and signalling at SBST Sengkang Depot
Be physically fit and able to handle and work under pressure
For Technical Description, click here.
Our Experts
Chief Expert
Mr Jeffrey Sim
CEO for NEL/SPLRT
SBS Transit
Deputy Chief Expert
Mr Andy Chiang Chin Tek
Head, Engineering & Projects
SMRT Corporation Ltd
Secretary
Ms Elaine Lye
Senior Executive
School of Electrical & Electronic Engineering
Singapore Polytechnic
Ex-Officio
Mr Mike Ong
Assistant Director
School of Electrical and Electronic Engineering
Singapore Polytechnic
View all experts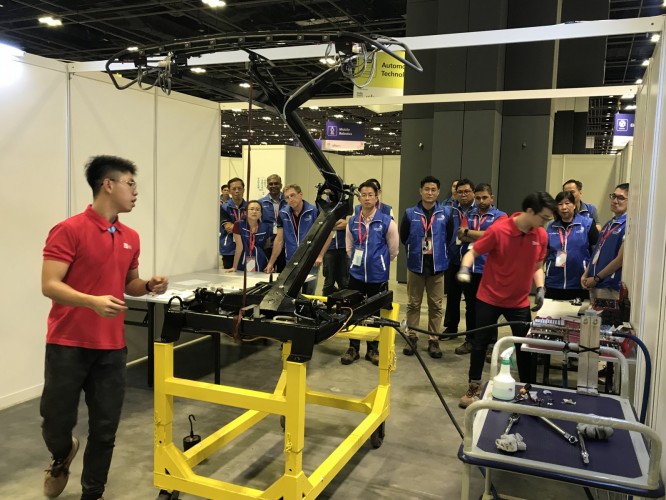 WorldSkills Singapore 2023 Competitors
Check out the participants competing in Rapid Transit Systems this WorldSkills Singapore 2023.
WSS 2023 Competitors