About WorldSkills 2022 Special Edition
The WorldSkills Competition 2022 Special Edition is the official replacement for WorldSkills Shanghai 2022, which was cancelled due to the COVID-19 situation.
Instead of having a single location for the WorldSkills Competition, the WorldSkills global network of partners and members will now host 61 skill competitions over 12 weeks in 15 countries and regions between 7 September and 26 November 2022.
Singapore will be sending a contingent of 29 competitors in 26 skill areas competing in 9 countries. The competitions are spread out from October to November 2022.
Check out more information about our competitors here.
Click here for the competition results.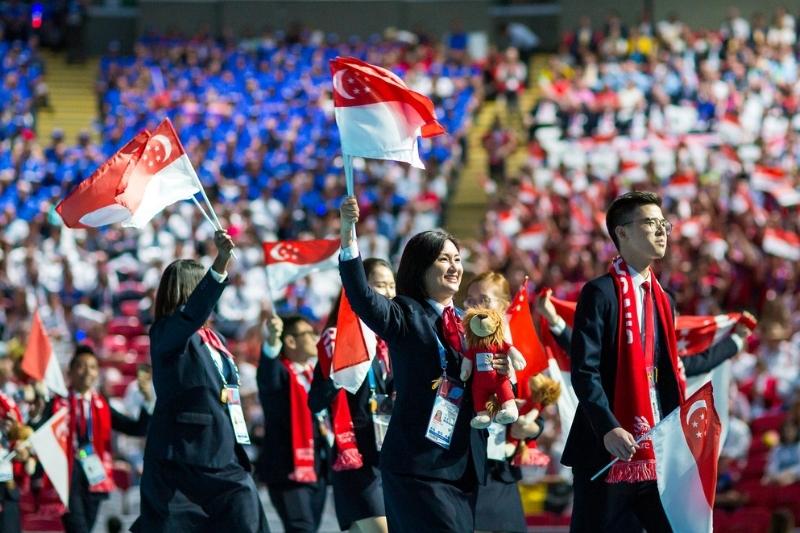 | | | | |
| --- | --- | --- | --- |
| Skills Area | Competitor | Country/City | Competition Dates |
| 3D Digital Game Art | Tan Jing Yi | Korea, Goyang | 13 to 16 Oct |
| Additive Technology | Sit Shun Le | Germany, Soest | 13 to 16 Oct |
| Aircraft Maintenance | Coby Yong Jia Qi | UK, Wales, Cardiff | 1 to 4 Nov |
| Beauty Therapy | Lim Hui Fang | Finland, Helsinki | 20 to 23 Oct |
| Chemical Lab Technology | Braedon Tay | Austria, Salzburg | 24 to 26 Nov |
| Cloud Computing | Ryan Warwick Han | Korea, Goyang | 13 to 16 Oct |
| CNC Milling | Zen Kang Yi | Germany, Leonberg | 10 to 15 Oct |
| CNC Turning | Chan Bun Long | Germany, Leonberg | 10 to 15 Oct |
| Cyber Security | Jason Chua Yuan Zhang and Lim Kai Xian | Korea, Goyang | 13 to 16 Oct |
| Digital Construction | Mohamad Izz Syafiq bin Mohamad Ali | France, Bordeaux | 19 to 22 Oct |
| Electronics | Yong Hao Jun | Switzerland, Bern | 13 to 16 Oct |
| Freight Forwarding | Lee Jia Ying | Austria | 24 to 26 Nov |
| Fashion Technology | Goh Zi Qi | Finland, Helsinki | 20 to 23 Oct |
| Graphic Design Technology | Lau En Qi | Switzerland, Arau | 12 to 15 Oct |
| Health & Social Care | Elizabeth Lee Wen Yu | France, Bordeaux | 19 to 22 Oct |
| Hotel Reception | Jovinn Toh Min | Switzerland, Montreux | 6 to 9 Oct |
| Industrial Control | Gabriel Lee Jing Yang | Austria, Salzburg | 24 to 26 Nov |
| IT Network Systems Admin | Dylan Koh Wei Long | Korea, Goyang | 13 to 16 Oct |
| IT Software Solutions for Business | Jordan Khong Jun Wei | Korea, Goyang | 13 to 16 Oct |
| Mechanical Engineering CAD | Ng Chuen Jie | France, Bordeaux | 19 to 22 Oct |
| Mechatronics | Gladys Chia and Tan Xin Yong | Germany, Stuttgard | 4 to 7 Oct |
| Mobile Application Development | Joey Lim Li Ping | Korea, Goyang | 13 to 16 Oct |
| Robot Systems Integration | Quek Shou Jun and Jerome Paul Teoh Zhi Jie | Luxembourg, Esch-sur-Alzette | 17 to 20 Oct |
| Visual Merchandising | Eng Zi Qin | Sweden, Stockholm | 14 to 17 Oct |
| Water Technology | Raine Lim Jia Ying | Germany, Stuttgard | 4 to 7 Oct |
| Web Technologies | Ong Jun Ze | Korea, Goyang | 13 to 16 Oct |